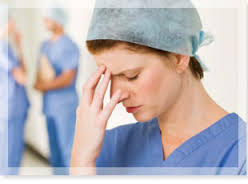 "Like the iceberg that sunk the Titanic, there's a looming threat on the horizon that could have dire consequences for perioperative nursing, "writes Don Sadler in ortoday.com, referring to the growing shortage of perioperative nurses. The shortage has been attributed to both the retirement of O.R. nurses and the lack of specialized perioperative training for nurses during their clinical education, Sadler explains.
In fact, according to an AORN guidance statement, "One of the most important responsibilities of a perioperative nursing leader is the development of an effective staffing plan relative to surgical patients' needs." AORN executive Director Linda Groah observes a "brain drain" of knowledge resulting from the retirement of experienced nurses. Lakes Surgery Center Administrator Jennifer Butterfield pinpoints another staffing challenge: perioperative nurses are becoming highly specialized. Not always are nurses ready and willing to perform cases able to jump into other service lines to help, she observes.
The crisis is frighteningly near at hand, according to Leanne Gallegos of BSM Consulting. By the year 2020, she writes, "it is predicted that the U.S. nursing supply will drop 36 percent below what will be required to safely and efficiently run our healthcare systems." The shortage, she warns, will continue to grow, unless medical facilities begin constructing a retention plan to address the following four key areas:
specialized training
work-life balance
leadership
pay and benefits
Because Action Products is so heavily involved in the manufacture of specialty products for the perioperative setting, we find the issue of nurse shortage of special concern. New nurses are unlikely to be placed in surgery! At the same time, based on our decades of dealing with nurses, not only in the United States, but in many other countries, we at Action Products know that the O.R. is a unique environment in which specific risk issues arise, with low light, limited space, sharp specialty supplies, and fluid-intensive surfaces.
Surgery departments are often referred to as the economic engines of health care facilities, as they can generate as much as 60% of a hospital's revenue. AORN's perioperative education department points out. Here at Action Products, we take pride in our ongoing rule in helping perioperative teams, which includes educating O.R. staff on the proper use of table pads and positioning products.