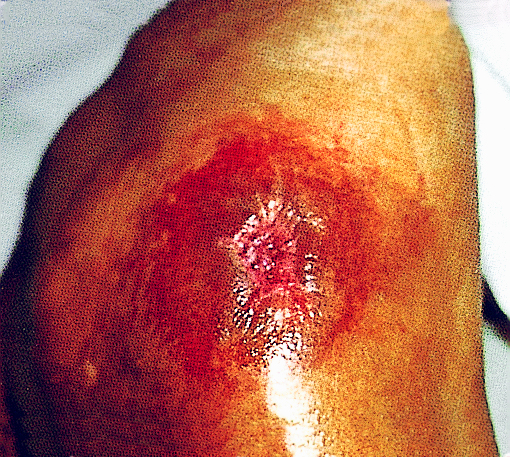 Back in 2016, the National Pressure Ulcer Advisory Panel declared that what had been called pressure ulcers would now be referred to as "pressure injuries", there was an important rationale behind the change, Nurse.com explains.
The hope was that healthcare professionals needed to think of the potential for pressure injury even before the harm progresses to the point of an actual ulcer, since there may well be underlying tissue injury before the situation progresses to an ulcer.
Similarly, there was an important rationale underlying the replacement of the word "operating room" with "perioperative services.", as Kim Haines explains in 5 Skin Injuries that You Might Not Expect in the OR. The goal was to encourage providers to consider a patient's entire surgical experience, and have surgical nurses accept the "responsibility to focus on aspects of patient care beyond just the intra-operative phase."
"Pressure injury prevention is everyone's business," the National Institutes of Health emphasizes. For one thing, according to the Agency for Healthcare Research and Quality, pressure injuries are a frequent topic for litigation. A December 2016 article in Healthcare IT News reported that 769 hospitals faced Medicare penalties because they had high rates of patient injury.
"Skin injuries like moisture-associated skin damage (MASD), pressure injuries and skin tears were not recognized as developing in the perioperative setting," "Initially," the Medline article explains, "since patients were only in our care for a short period of time. However, evidence suggests that the perioperative setting involves multiple opportunities for any of these injuries to occur."
Back in the fall of 2016, Allie of the Action Products blog team interviewed Margaret J. Broadus, BSN, MSN, retired Director of Surgical Services at Community North Hospital in Indianapolis, Indiana, and legal nurse consultant. In addition to initial patient positioning, Broadus stressed the importance of frequent assessments by the circulating nurse in the perioperative setting. "A single omission," the interviewee stressed, "can lead to very bad outcomes for the patient…Check, check, check," Broadus would teach her nurses. "Document each assessment."
"The term 'decubitus' is often used to describe pressure injuries that result from staying in one position too long; these injuries can form in as little as 20 minutes, making the perioperative setting a prime culprit, due to the patients immobility and inability to perceive pain from unrelieved pressure, friction, and shear," Haines cautions.
In addition to "pressure injury" and "perioperative services", one important and fairly new term is "right-sizing". From our point of view as a manufacturer of products designed specifically to prevent perioperative pressure injuries, we at Action Products have been highly proactive in right-sizing our positioners (Action® chest positioners, for example, come in almost twenty different sizes and shapes, head rests in nine different sizes).
What's in a name? When it comes to pressure injury prevention and perioperative care – a lot!