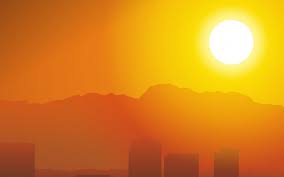 Certain areas of our bodies are more prone to pressure sores than others, seniorcaring.com explains, especially for individuals with limited mobility. For individuals confined to a wheelchair, the most common places for sores to occur are:
shoulder blades
spine or sacral area
back of the head
neck
back of the arms and legs
For those that are typically bedridden, the most common places for pressure injuries are:
Hips
lower back
back of knees
back or sides of the head/ear
Needless to say, as MyHomeCarebiz.com points out, each patient's physical condition influences the potential for pressure injury:
general skin condition
nutritional status (weight, weight loss, serum albumin level)
fecal and urinary incontinence
According to authors Courtney H. Lyder, N.D., G.N.P., F.A.A.N and Elizabeth A. Ayello, Ph.D., R.N., A.P.R.N., B.C., C.W.O.C.N., F.A.P.W.C.A., F.A.A.N., there are several key recommendations to minimize the occurrence of pressure injuries:
Avoid using hot water, and use only mild cleansing agents that minimize irritation and dryness of the skin.
Avoid low humidity because it promotes scaling and dryness, which has been associated with pressure ulcer development.
During skincare, avoid vigorous massage over reddened, bony prominences because evidence suggests that this leads to deep tissue trauma.
Skin breakdown caused by friction may be mitigated by the use of lubricants, protective films, protective dressings, and protective padding.
Going into the late summer, we realize at Action Products, there is an even greater need for pressure injury prevention and relief in both acute and home care settings. Particularly for those with spinal cord injuries, who may have reduced tolerance to temperature extremes, the combination of reduced circulation and/or perspiration can be highly problematic, and great care is needed when exposing skin to the sun. "Be aware that your cushion, if it contains gel, may not continue to give good pressures to your skin in very hot conditions, where the gel may become more fluid-like," Salisbury NHS cautions.
Action Products, Inc. created Akton® viscoelastic polymer gel with the sole purpose of preventing and managing pressure injuries, avoiding some of the very problem mentioned by Salisbury NHS. Akton® polymer redistributes weight and heat, and will not leak, flow, or – bottom out.
With the potential for pressure injury "heating up" in the months ahead, pressure injury prevention will be a" hot topic" for patients, along with their home and facility caregivers.