Just five years ago, the opening line of an article in the AORN Journal, "The nursing shortage affects every aspect of health care delivery in the United States." The authors followed this by citing the American Nurses Association's ominous prediction that, by the year 2020, the nursing shortage would grow to a staggering 1 million RNs if the problem was not aggressively addressed.
As we enter 2018, is the problem on course to being resolved? No, reports ANA, "the shortage isn't stopping soon." Several factors, ANA points out, combined with a strengthening economy, will create a "renewed critical shortage for nurses":
Over the past decade, the average age of employed RNs has increased by nearly two years, from 42.7 years in 2000 to 44.6 years in 2010.
America is seeing vast increases in the number of people over 65. This age group has many medical and health needs, and will put a strain on our health system.
Recent reforms in healthcare will give millions of people access to the healthcare system. More nurses and health professionals are needed in response.
While the very shortage in nursing affords career opportunity, there are consequences, ANA points out. With nurses needing to work long hours under stressful conditions, results can include:
fatigue

injury

job dissatisfaction

making medical errors
With safety and injury prevention our primary goals at Action Products, we remain keenly aware that "pressure relief" is the order of the day in more ways than one:
Pressure injury prevention is a top hospital initiative, due to Medicare laws and rising costs. Our proprietary manufacturing focus has always been optimum pressure relief and shear reduction in the OR and beyond (In fact, our Akton® viscoelastic polymer gel has revolutionized the positioning market).
Slip and fall incidents involving healthcare employees - including OR nurses – represent a significant risk. (The U.S. Bureau of Labor Statistics notes that the risk of injury is 90% greater for healthcare employees than for all other private industries combined!) Action Products contributes to slip/fall prevention with its fluid management mats, which adhere to OSHA, JCAHO, and CMS regulations.
The nursing profession ranks very high as a trusted profession in the U.S., above physicians and other healthcare workers, OJIN (Online Journal of Issues in Nursing) reports. There are 1.8 million nurses working primarily in hospitals, which is where "the shortage is being felt or anticipated with the greatest concern."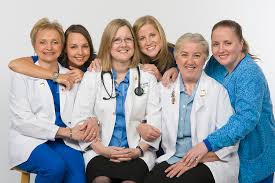 At Action Products, we know how true those now five-year-old AORN words are: "The nursing shortage affects every aspect of health care delivery in the United States." We're dedicated to doing our part to "relieve the pressure!"