"Being happy doesn't make you grateful; being grateful makes you happy. Stop and appreciate the beautiful things in your life daily – say thank you more, respect more, consider more; it is contagious," is the advice from Capital Health Center for Women's Health's nurse practitioner, Kathy Woods.
At Action Products, we're keenly aware of the long hours and the high stress that are inevitable elements in any nurse's work life, often wreaking havoc on emotional as well as physical health. As we contemplate the choice of theme for the upcoming AORN Surgical Conference and Expo, "Embrace Action", it seems to us that New Year's resolutions for medical professionals must include three facets - mind, body, and spirit. This month, therefore, we're devoting our first three blog posts to exploring those three aspects of "embracing action".
"Smile more and love more," is Kathy Woods' advice. Studies show a smile can lower heart rate, reduce stress, improve mood, increase productivity, and kill pain. "Discover yourself by building healthy respectful relationships, and by making positive life choices", she says.
Jeanette Sandor of mindbodygreen.com has her own set of "New Year's Resolutions for the Soul", including the following:
I resolve to allow others to be themselves
I resolve to forgive myself and other
I resolve to spend as much time with Mother Nature as possible
I resolve to live and let live
"There's so much more to being well than how we look on the outside," observes the Florida Hospital blog. Studies have shown that the age-old concept of "being present" can help us achieve greater happiness. Don't spend time fretting about old conversations or stressing about what hasn't happened yet. Take time for "the Now'".
At Action Products, we're proud to serve the nursing profession. We loved reading this Nursing World headline: "Nurses Rank #1 Most Trusted Profession for 15th Year in a Row!" Again this year, we will be giving away angel pins at our AORN Expo Booth #2123 – we hope you'll stop by to get "pinned"!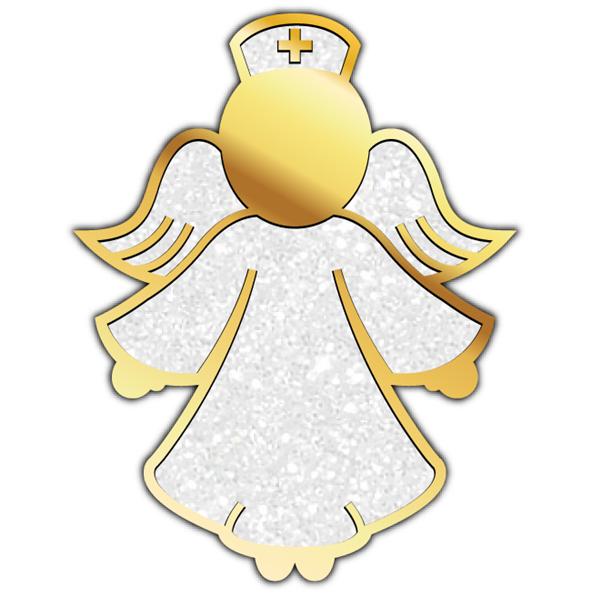 Moreover, all of us at Action Products hope you'll make – and keep – those "mind-ful" New Year's resolutions, nurturing your mind and remembering how very much your knowledge, professionalism, and care are appreciated!