"Any time a person has surgery, they are at risk for a pressure injury from the equipment, the team, and their own internal risk factors," Drs. Debra Fawcett and Ann Tescher pointed out in a recent NPUAP webinar. "It is the responsibility of the OR team to protect the patient through proper use of equipment, knowledge of the position, and clear understanding of where the pressure may develop," the presenters caution.
Pressure injuries include:
Tissue injuries

Nerve injuries

Deep vein thrombosis

Eye injuries
Positioning can take many forms, Fawcett and Tescher explained, but the key is to allow best access and visuals for the surgical team while protecting the patient as much as possible.
Fawcett and Tescher discuss the use of "bumps" to properly position patients on the operating table. Action fondly calls its Orthopedic Hip Positioners "bumps", but these are just one type of hip positioner we offer. The webinar also mentions Mayo Stands for positioning. At Action there is a cover for the Mayo Stands used primarily to hold equipment. Interestingly, what Drs. Fawcett and Tescher include in the category of "bumps", we at Action Products call chest rolls dome and standard positioners, (Lest a visitor arrive at our website searching only under the term "bumps", we didn't want that visitor to miss our collection of more than 25 different positioners for adult and pediatric surgery, not to mention the disposable covers available for those positioners!).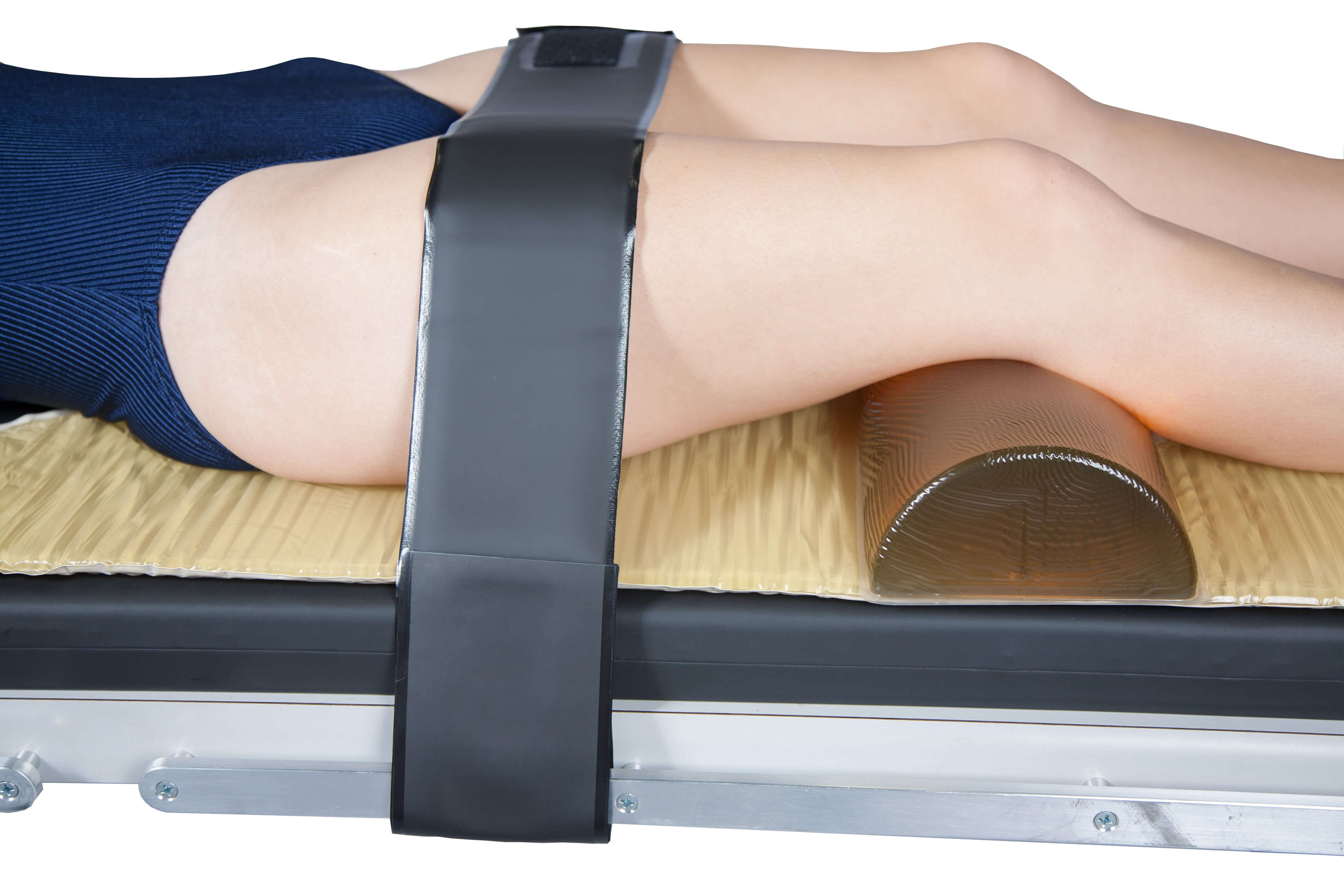 Positioners come in a large variety of shapes and sizes, and the presenters explain that fit is crucial, because "once the procedure is started, the patient should not be repositioned, except in controlled instances". Interestingly, the presenters comment that the type of OR support surfaces used "often depends on the degree of concern by leadership" (p.8).
As a preventative to shear-caused injury, the Action Products' proprietary Akton® polymer gel used in OR pads and positioners is skin-equivalent, mitigating the risk of skin injury.
The point of proper patient positioning in the OR is to give pressure injuries "the bump"!