This year, for the fifth year running, AORN Expo attendees have a compelling reason to Scan For a Cause at the Action Products' Booth #2123. When you scan your conference badge, our company will make a donation in your name to either the AORN Foundation or Mercy Ships, one of the many worthy causes supported by the Foundation.
We're not the only ones who appreciate Mercy Ships. Charity Navigator, America's largest independent charity evaluator, rates charitable organizations by:
financial performance
accountability
transparency
and assigned Mercy Ships the four-star rating of 93.5 out of 100.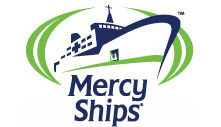 Charity Navigator describes Mercy Ships as follows:
…a global charity that has operated hospital ships in developing nations since 1978. Mercy Ships brings hope and healing to the forgotten poor by mobilizing people and resources worldwide, and serving all people without regard for race, gender, or religion. Mercy Ships programs promote health and well-being by serving the urgent surgical needs of the forgotten poor and empowering developing communities. Since its founding, Mercy Ships has performed more than 1.7 million services valued at over $670 million and impacting more than 1.9 million people as direct beneficiaries.
In Benin, Africa, 6-year-old Dorkas and her 2-year-old sister Anna, both born with congenital cataracts, had their sight restored by a Mercy Ships surgeon.
In Madagascar, 7-month-old Inmeet Haingo's cleft palate prevented her from breastfeeding, and surgery performed by a Mercy Ship surgeon saved her life.
Also in Madagascar, 14-year-old Mary's neurofibroma tumor had been growing on her eye for years, causing her classmates to taunt her as "bag face". A Mercy Ship surgeon removed the tumor, preventing it from spreading through the brain and giving the girl new hope for a normal life.
In Liberia, the benign tumor in 7-year old Hawa's mouth had grown so large she could hardly eat, the neighbors said she was cursed. Maxillofacial surgery restored hope to the girl and her family.
"Many nations lack clean water, reliable electricity, medical facilities and personnel. Our ships deliver a state-of-the-art hospital to port cities, providing a controlled, safe and clean environment for patients—and volunteers", the Mercy Ships website explains.
"Embrace Action" – that's the motto for the 2018 AORN Expo. At Action Products, one of the ways in which we do just that is through our unique fundraiser Scan For a Cause", benefitting Mercy Ships!