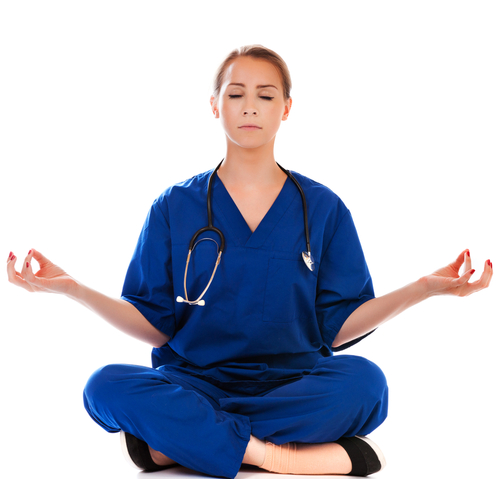 The first thing to do is realize that stress and anxiety are completely normal around the holidays," explains Florida Hospital licensed mental health counselor Catherine Nesov. There is pressure in our culture to be happy, joyful and thankful, but the holidays can also remind us of elements that are missing in our lives. For healthcare professionals, "Mindfulness is awareness," Nesov says. "Check in with your own emotions and set reasonable expectations," she advises.
Three specific tips Nesov provides include:
Progressive muscle relaxation – "scan" your entire body, checking in with each area to feel where there is tension or discomfort.
Mindful breathing - Inhale for a period of time, hold your breath and then exhale for longer than you inhaled. Do this consistently until you feel calmer.
Planning - preplanning allows you to get better at setting boundaries for yourself and others.
Castle Connolly Medical Ltd. adds specific stress-relief tips for top doctors:
Set aside at least 20 minutes each day to exercise
Take a few minutes to go outside each day.
Laugh. Watch a funny video or TV shows or movie.
Unplug all electronic devices for at least ½ hr. each day.
Each occupation and profession has its own unique stressors," AMN Healthcare Education Services points out. For healthcare professionals, those stressors include:
the constant threat of a crisis situation with a patient
considerable physical demands
demanding patients and family members
conflicts with co-workers
At Action Products, we encourage you to take "action" to reduce holiday stress in and around the O.R. We know the truth of the following statement found in a Washington Post Health & Science article: "When the clinician suffers, so does the patient. We don't provide the quality care we want to offer when we ourselves are depleted."
One thing we can suggest, when you are putting Action® polymer gel positioners on the OR Table to position the patient, squeeze it slowly, close your eyes and breath.....
All the best for a low stress holiday season from your friends at Action Products.