JACHO, which stands for the Joint Commission on Accreditation of Healthcare Organizations, is not just for the O.R. At latest count, the independent, not-for-profit organization, which is headquartered in Oakbrook, Illinois, accredits and certifies nearly 21,000 health care organizations and programs in the United States. Those include not only hospital ORs, but home health care organizations, nursing homes, behavioral health centers, and even medical equipment supplies, healthcare staffing services and labs.
It's interesting that, in both Hindi and Punjabi, the word "jacho" means the act of beautifying oneself. In fact, the core purpose of JACHO is to "beautify" the quality standards of patient care. When the organization was rebranded in 2007, the tag line became "Helping Health Care Organizations Help Patients." Today, member health care organizations are subject to a three-year accreditation cycle, with laboratories surveyed every two years.
The unifying theme behind the standards and surveys is a simple one: "Helping healthcare organizations measure, assess and improve performance." Towards these goals, the standards focus on:
patient or resident care
organization functions essential to providing safe, high quality care
quality standards
How are the standards created? (Where do they "come from"? Input is gathered from:
healthcare professionals
providers
subject matter experts
consumers
government agencies
scientific literature
As we've often discussed in this Action Products blog, AORN (the Association of PeriOperative Registered Nurses) also issues standards. In fact, JACHO and AORN have collaborated on certain initiatives, with one example being the observing of National Time Out Day in June and November..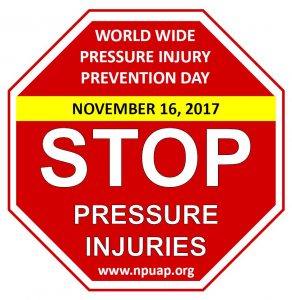 In every aspect of the healthcare field, professional standards are there to help measure, assess and improve! If you will be having an upcoming JACHO inspection, please feel free to call our Nurse Advice Line at 1.800.290.0657.