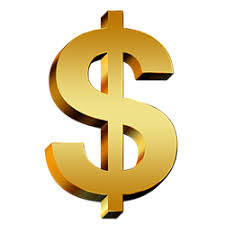 The four cornerstone standards embodied in the AORN-approved Guideline for Medical Device and Product Evaluation – patient safety, perioperative team safety, patient outcomes, and product quality – serve as a guide for evaluating FDA cleared medical devices and products for use in the operating room.
All well and good, but…. "A financial impact analysis should be performed on each medical device being evaluated....Financial analysis is a key element in product evaluation and selection," the Guideline cautions.
Does the product fit within the organization's overall fiscal strategy?
Is a financial analysis required for reimbursement?
The Centers for Medicare & Medicaid Services Hospital Value-Based Purchasing Program connects reimbursement with quality and patient safety, with the intent "to hold hospitals accountable and improve the value of healthcare provided in acute healthcare settings".
A financial impact analysis should include:
Direct costs - acquisition, replacement, associated equipment
Indirect costs - personnel orientation, storage, energy use, retrofitting, disposal, depreciation
As product providers acute care and home healthcare based settings, we at Action Products were very interested in the following introductory paragraph to the Guideline:
AORN recognizes the many diverse settings in which perioperative nurses practice; therefore, this guideline is adaptable to all areas where operative or other invasive procedures may be performed.

We were also very interested to note that the listing of main stakeholders in the hospital purchasing process included clinical engineers. Every aspect of the design of Action® products are clinically engineered for pressure injury prevention and infection control.
"In this changing climate of reimbursement, revenue must be managed differently to ensure that the value delivered to patients is paid for appropriately both in terms of accuracy and timeliness," writes Kyle Murphy, PhD of intelligentmedia.com. "A shift from fee-for-service to pay-for-performance has healthcare organizations reconsidering how their clinical practices will impact their bottom lines moving forward as providers assume greater and greater accountability."
The more-than-ever "real" reality these days? Once cornerstone standards are met, it's all about the money!