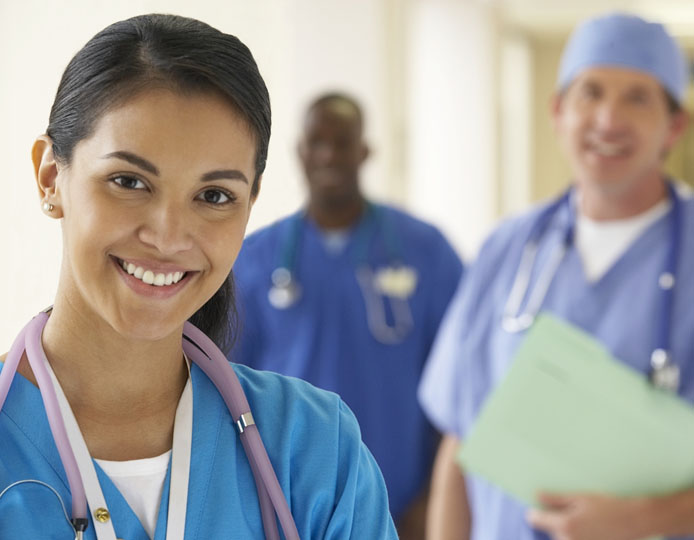 "Perioperative nursing faces a workplace crisis," begins a January 2016 paper in the AORN Journal, noting that too few perioperative nurses entering the workforce to replace those who will soon reach retirement age. The cost of orienting perioperative nurses is high, the authors point out, and first-year turnover rates are also high. To address these issues, nursing leaders at Wisconsin Oshkosh College of Nursing and nursing leaders at Theda Clark Medical Center in Wisconsin partnered with local medical centers to form a clinical immersion program for senior baccalaureate nursing students that could help fill the pipeline.
The training program designers listed three areas to be emphasized in the education process:
1. clinical reasoning and problem-solving
2. knowledge of patient anatomy and pathophysiologic processes
3. confidence in communication with the interdisciplinary care team in the OR
Our own observation here at Action Products, based on decades of dealing with nurses, is that in high-stress, sometimes life-and-death operating room situations, social interactions among staff can be extraordinarily tense and hence less than efficient. (We're convinced that #3 goal is the most important in training perioperative staff). (A piece in EducationCareerArticles.com, cited in our last blog post, also stresses the importance of communication, explaining that a surgeon's request can be misheard or misunderstood.)
Since the inception of the Wisconsin program at Theda Clark, we were happy to note, the immersion concept has expanded to emergency room intensive care unit, rehab, and medical-surgical units.
Good communication is vital for safe patient care and good team functioning, not only in the Operating Room but also in all areas of healthcare, J.M. Davis points out in Anesthesiologica Scandinavia. "Examples from aviation demonstrate both the failures and the successes that can arise from poor and excellent communication," he says, naming six components of effective teamwork:
1. situational awareness
2. problem identification
3. decision-making
4. workload distribution
5. time management
6. conflict resolution
Of course, all citizens should be concerned about a nursing shortage. But, since at Action Products, we manufacture and distribute many of the products used in hospital ORs, we have always been involved – and have a special admiration for - perioperative nurses.