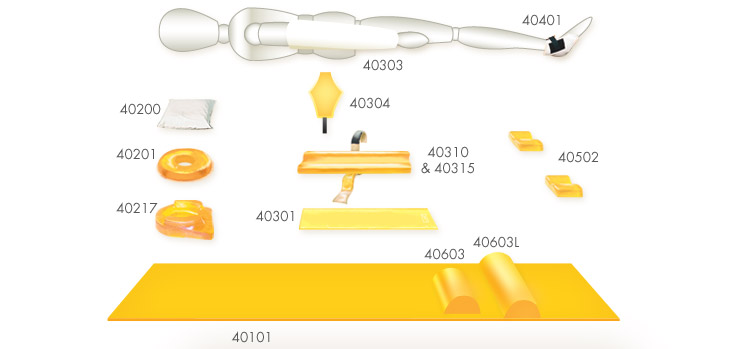 Digital operating rooms are transforming surgical operations, observes Science Service, with innovations including:
virtual reality
augmented reality
advanced robotics
artificial intelligence
3D printing
Digital transformation in the O.R. has huge benefits, Dr. Hempel explains, with surgeons able to perform faster procedures with fewer errors, while support teams are able to plan surgeries more efficiently, reducing wastage and decreasing costs.
As a result, are procedures being completed faster? That question is crucial, because, as Catherine Spader, RN writes in American Nurse Today, "Research indicates 23% of PIs are acquired during procedures that last more than 3 hours."
As pioneers in the prevention of perioperative pressure injury, at Action Products, we were keenly interested in the observations of Patrica Reilly, CRNA, BSN in American Nurse Today: "More people are having surgery than in the past, and the procedures have gotten longer and more complex." For head-and-neck surgeries, patients are in a supine position to expose the neck or behind the ear for a skull base procedure or craniotomy. Dissecting an acoustic neuroma may require a patient to remain in one position for eight to nine hours, Reilly points out. In addition, patients with cancer are at high risk for pressure injuries because chemotherapy and radiation therapy cause low BMI, an intrinsic risk factor for pressure injury development."
"Any patient - adult or child - undergoing a procedure for two or more hours is at high risk for developing skin pressure ulcers," .explain Elizabeth Norton and Mary Ann Young in a white paper on patient positioning. Research indicated, the authors note, that gel-based positioning devices were more effective in preventing skin changes than standard foam mattresses.
In a retrospective study of the relationship between length of surgery and the incidence of pressure ulcers in cardiovascular surgical patients, it was demonstrated that the length of surgery is an important risk facture for pressure injuries.
The law firm of Weiss & Paarz compiled a list of common operation lengths:
lumbar spinal fusion - 3-4 hrs.
open-heart surgery - 3-6 hrs.
cesarean section - 55-60 minutes
carotid endarterectomy - 1-2hrs.
coronary bypass - 3-6 hrs.
appendectomy - 1 hrs.
knee replacement - 1-2 hrs.
hysterectomy 1-3 hrs.
modified radical mastectomy - 2-3 hrs.
"Complicated and risky surgeries lasting hours need a lot of careful planning. Existing technologies such as 3D printing or various simulation techniques help a lot in reforming medical practice and learning methods as well as modeling and planning successfully complex surgical procedures," the Medical Futurist explains. In a 2016 surgery in the United Arab Emirates, surgeons were able to remove a cancerous kidney tumor. A personalized, 3D printed aid enabled the team to carefully plan the operation as well as to reduce the procedure by an entire hour!
Surgical procedures have indeed become more complex, and in some cases, take longer. Still, as an article by Krisjan Kosic expresses so poignantly, "Procedures that seemed impossible only a few decades ago are considered standard today."