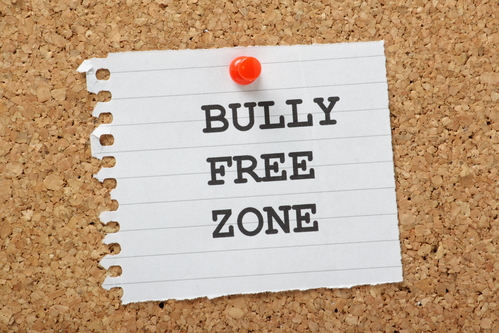 "Awareness months, weeks, and days are important. They allow people with certain health conditions — along with their loved ones, advocacy organizations, and support groups — to rally around a common cause and lend support. Educational, fundraising and support events are often held during these times. They can bring people together for a great cause." healthline.com observes.
The month of October is National Bullying Prevention Month, Healthline reminds us. And, while Provision 6 of the American Nurses' Association (ANA) Code of Ethics requires that "nurses establish and maintain an ethical work environment", the "inconvenient truth" is that lateral violence (nurse-to-nurse bullying) continues to be a major – and growing – problem for the nursing profession.
As nurse advocates, at Action Products we see the need to increase awareness of the problems concerning nurse-to-nurse bullying in the O.R., and to suggest resources that help reduce lateral violence in the perioperative environment.
The perioperative setting, a 2009 article in AORN Journal explains, actually fosters lateral violence, for several reasons:
the inherent stress of performing surgery
high patient acuity
shortage of experienced personnel
work demands
The very restriction and isolation of the O.R., the authors note, allows negative behaviors to be concealed more easily.
Common manifestations of aggression perpetrated by one nurse against another include:
nonverbal innuendo
verbal affront
undermining activities
withholding information
sabotage
infighting
scapegoating
backstabbing
failure to respect privacy
broken confidences
physical abuse
From "A Road Map for Healthcare Facilities", two examples stand out to us:
Saint Agnes Hospital in Baltimore, Maryland uses a secure, accessible electronic incident reporting program and requires a follow-up discussion to reflect on why an incident occurred and how it could have been prevented—"all taking place in a blame-free environment".
At St. John Medical Center in Tulsa, Oklahoma, a Threat Assessment Committee brings physicians, nursing, behavioral health, security, occupational safety and health, and human resources staff together to address workplace violence issues twice a month, or more often if needed.
National Bullying Awareness Month serves as a reminder to us all to rally around a common cause and lend support, helping grow a "culture of safety", focused on positive patient outcomes and personal security for professionals.