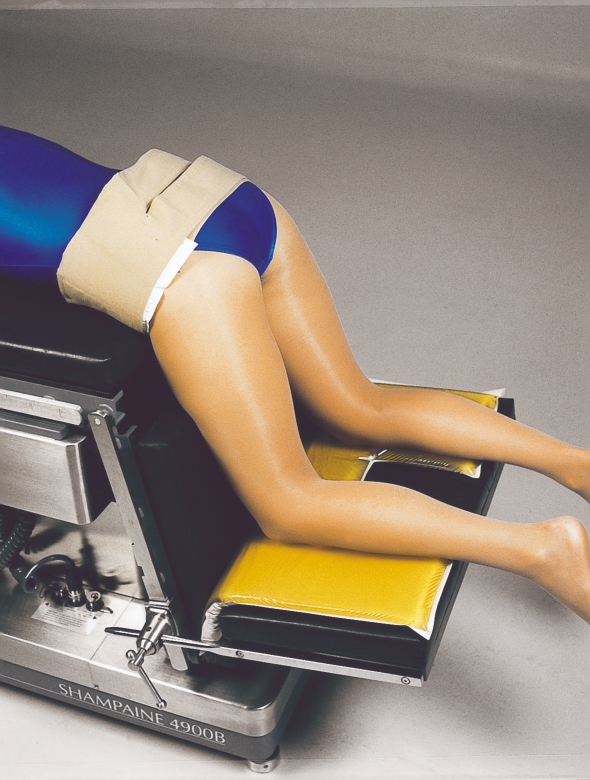 The Andrews Frame is used for different procedures that require the patient to be in prone-kneeling position. Some of these procedures include cervical, sacral neck and back operations; occipital surgeries and sacral, perineal and perianal procedures. This frame allows maximum access to the lumbar, occipital and cervical areas.
Maintaining skin integrity is often a major concern in any type of procedure. In the operating room, the surgical team always aims to decrease the patient's risk of developing injuries. When a patient is in the prone-kneeling position for a long time, pressure on the knees may result in pressure sores. Also, using an Andrews frame puts the patient at risk of abdominal compression. The unnecessary pressure on the abdomen may lead to complications.
To prevent these risks, many health care professionals opt to use viscoelastic polymer gel positioners and pads. An Andrews Frame Polymer Gel Pad is used to prevent injuries on the knees. This Akton(R) polymer gel pad distributes pressure on the knees. To decrease the risk of abdominal compression, chest rolls are often placed on the area lateral to the breasts and under the thorax.
Action Products Inc. provides different polymer positioners and pads. We have items for varying positions and procedures. Call us at 1-800-228-7763 or 301-797-1414 to learn more about our products. Custom items are available upon request.