AORN, ever "on the grow", has joined forces with Outpatient Surgery Magazine, reinforcing the world's largest professional association's for perioperative nurses' commitment to ambulatory surgery safe practices. Effective March 31, the newly combined organization will be positioned to "embrace action", making a "positive difference to surgical team members in every specialty and OR setting."
What's in it for AORN members? Subscriptions to Outpatient Surgery (which will remain headquartered in Pennsylvania) will be complimentary for AORN's 42,000 members, which includes 10,000 working in ambulatory surgery centers.
At Action Products we offer product solutions for not only hospital ORs and ambulatory surgery centers, but for home health care as well. In every setting, a primary goal is pressure injury prevention, with reusable pads and positioning products designed to redistribute weight and heat and repel moisture.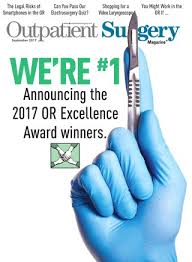 Earlier this month, Outpatient Surgery.net weekly e-newsletter explained that an ambulatory surgery center is the place to go for simple procedures. In fact, more than 200 million outpatient procedures have been safely completed during the timespan of a report in USA Today that calls into question the safety of the estimated 5,600 U.S. ambulatory surgery centers.
AORN views the acquisition of Outpatient Surgery Magazine and the OR Excellence Conference as a force for increased professionalism and commitment to patient safety, combining "two of surgery's most respected voices to create a powerhouse with unmatched reach and influence." Meanwhile, founder and president of Herrin Publishing Partners (publisher of Outpatient Surgery Magazine) says he is thrilled that, with the power of AORN's resources, Outpatient Surgery will be in a great position to serve the surgical community.
We wish our friends a long and happy life together!