Custom Medical Manufacturing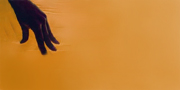 Through the innovation of the company's founder, Dr. W.R. McElroy, the Akton® viscoelastic polymer was originally engineered for the treatment and prevention of decubitus ulcers within the medical industry. After widely establishing the use of this remarkable polymer in the medical markets, Action began to explore non-medical markets and today has experienced great success using the material in a variety of new and unique applications.
What Makes Akton® Viscoelastic Polymer So Unique?
Shock-absorbing
Supports weight without bottoming out
X-ray translucent
High tensile strength and elasticity
High load-bearing capacity
Evenly distributes weight
Hypoallergenic
Remains pliable from -65F to 285F
Heat and shear reducing
Durable bond between surface film and polymer
Non-conductive

Vibration damping
Won't leak, flow or bottom out
Fire rated as self-extinguishing
Ultra-soft to extra-firm durometers
silicon and plasticizer free
Does not support bacterial growth
Does not harden over time
Retains it's original shape after deformation
Easily cleaned
Color customized
Not made with natural rubber latex.
Our Capabilities
The experience and innovation that the Action Products staff is recognized by allows us to take on projects of all types while consistently meeting the highest standards for a supply partner. From smaller-scale projects to high-volume projects for Fortune 500 customers, we can handle simple to complex design and prototyping and manufacturing of virtually any item, and pride ourselves on our innovative and customer-focused approach to projects. We offer:
Fully-staffed Engineering and R&D departments
3-D CAD modeling
SLA and CNC machining
Pressure Mapping Laboratory
Mold making expertise
Regulatory Compliance Department with FDA experience
Lean manufacturing facility
Let Action help you meet your Custom Medical Manufacturing goals. Please contact us today to see how AKTON viscoelastic polymer can enhance your product development. Complete the form below.