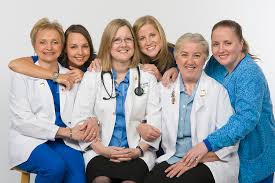 "The common goal of the perioperative team within the operating room is the effective delivery of care in a safe, efficient, timely manner," Ruth LeTexier, RN, BASN, PHN, director of surgical technology at Northwest Technical College in Minnesota writes in Infection Control Today. In operating suites today, she observes, all of the activity occurs at the speed of thought.
Changes in the healthcare industry have caused a ripple effect within the operating room, where advanced technology has given rise to a greater complexity of surgical procedures to be performed in a reduced time frame. In the OR, there has been an explosive evolution of specialist nursing roles, including:
RN first assistant
perioperative nurse practitioner
perioperative clinical nurse specialist (CNS)
paraprofessional expert surgical technologist (ST)
Each of these members of the team, LeTexier points out, has separate obligations or duties towards patients, based on the provider's profession and skills. Meanwhile, with tension being a necessary ingredient of perioperative care, team members must pool their technical competencies for assembling equipment and executing intricate procedures. Invariably, the potential for conflict and blame arises. The signs of dysfunction in a perioperative team include:
team members assuming the role of victim
team members assuming the role of blamer
team members assuming the role of power to try to control the entire team's dynamics
When conflict occurs in the OR, "positive human connection must occur in order to manage the situation". Objective observations about the situation help prevent interactions from becoming personalized. Post-surgery, the appropriate management steps include:
requiring the individuals involved in the conflict to meet face-to-face
requiring them to work towards solutions rather than "pointing fingers"
giving positive praise when meetings produce improvements
In her doctoral presentation to the St. Peter's University School of Nursing Faculty, Louise Kertesz posits that it must be nurses, rather than the surgeons, who take the lead in evaluating communication and teamwork in the operating room. Why? Surgeons must be so focused on technical and physiological aspects of the procedure that they are often unable to give attention to monitoring the quality of communication she reasons.
Much is at stake, Kertesz cautions. Shared responsibility without high-quality teamwork can result in immediate risks for patients. Medical errors, "near misses", and other adverse events can occur due to inadequacy of communication among team members even in a coherent team.